Support
WarFriends Transfer
Important notice for iOS users:
Ten-hut Soldiers,
There is another important difference between platforms which is affecting Daily Gold, Value Pack and Subscription for iOS users.
Subscription - after transfer this is honoured until the end of the subscription period, it will not auto-renew. When it expires then you can subscribe again, with a weeks free trial on the About Fun app.
Value Pack - As this is a new app, it is possible to purchase this again, if you already purchased it on Chillingo you still keep the perks - however if you purchase it again on the About Fun you will get the Gold and VIP again!
Daily Gold - If you had an active Daily Gold there is no need to purchase this again.
If you have any questions according to this, get in touch with us. We'll be happy to help
1. Launch the EA Chillingo WarFriends app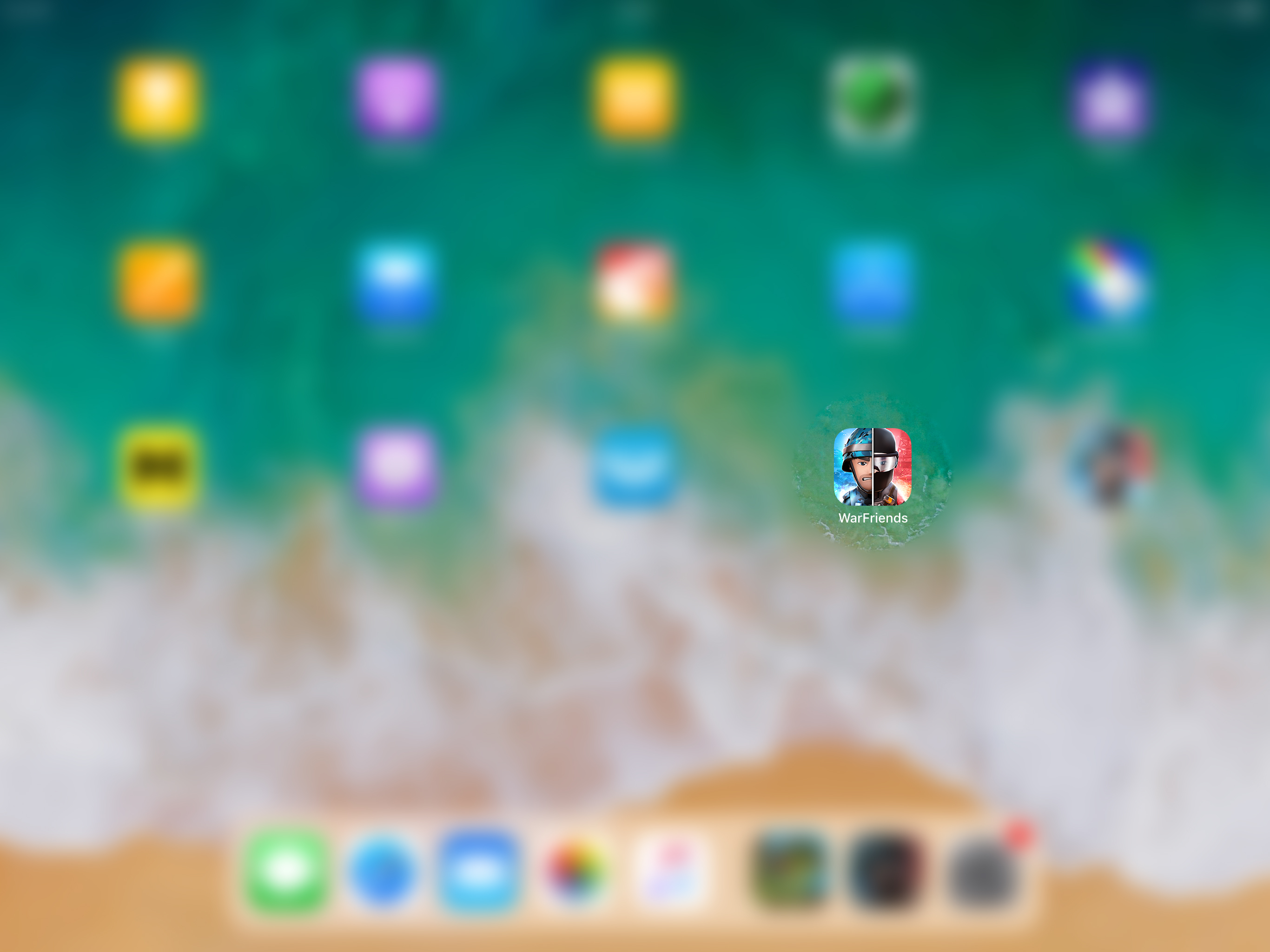 2. After opening the app you see the "important notice" screen -> check the box and agree to About Fun Terms and Privacy Policy by pushing the ACCEPT TERMS AND PRIVACY POLICY button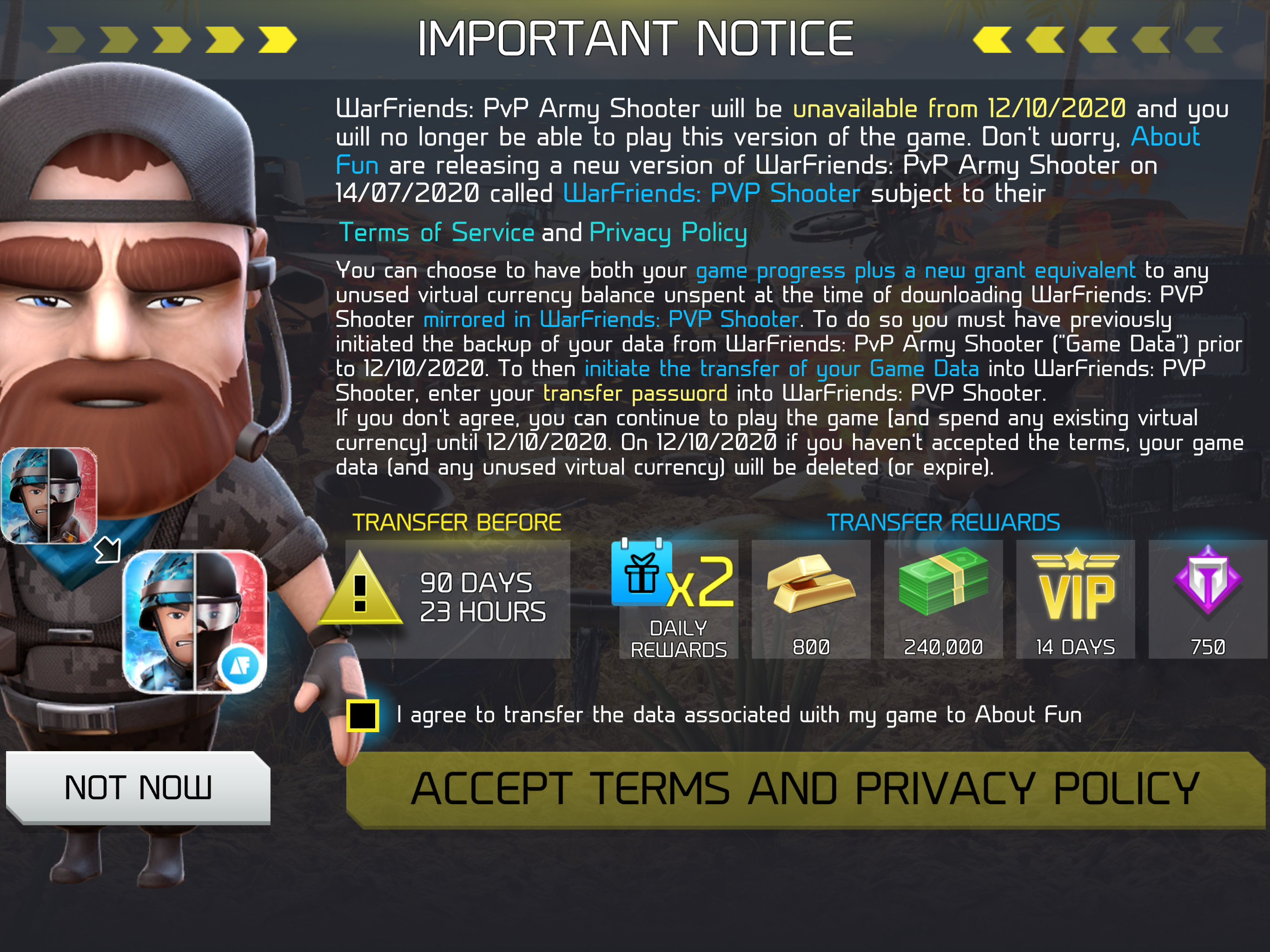 3. You get a transfer password which you have to COPY. (By pushing the COPY button you copy the code to your clipboard)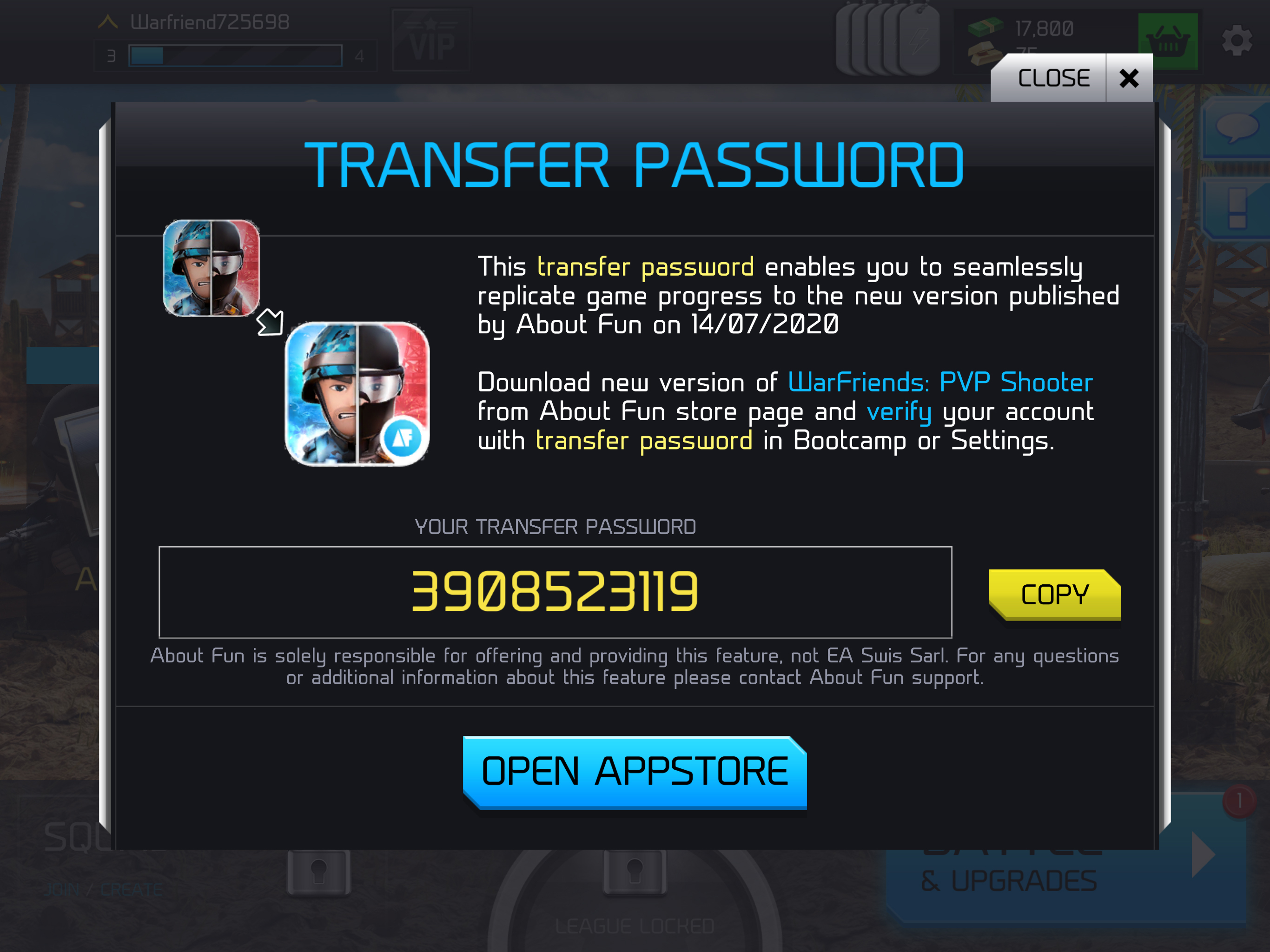 4. Open the App Store and download About Fun version of the game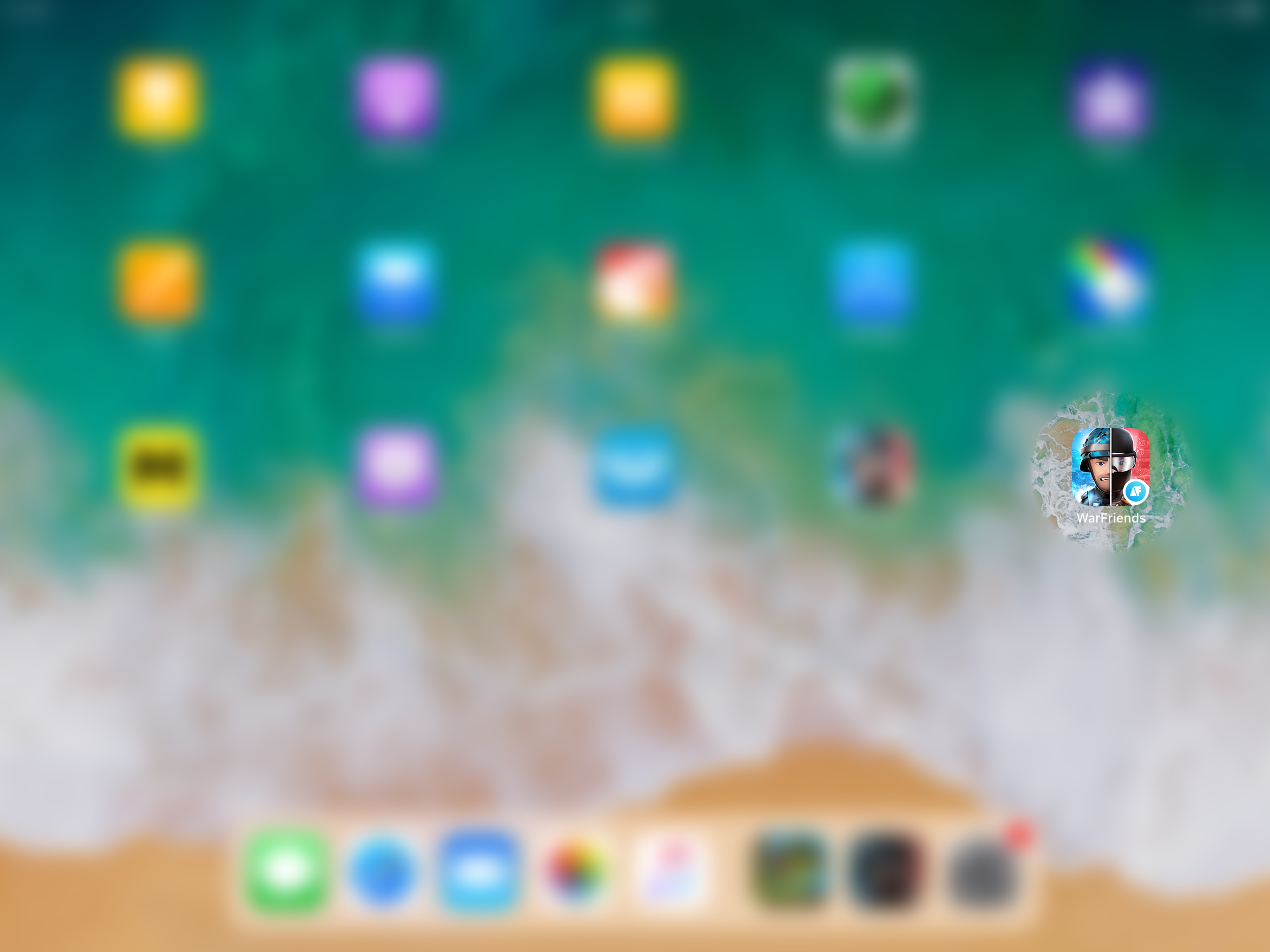 5. Launch the About Fun WarFriends app and agree to About Fun Terms and Privacy Policy by pushing the ACCEPT button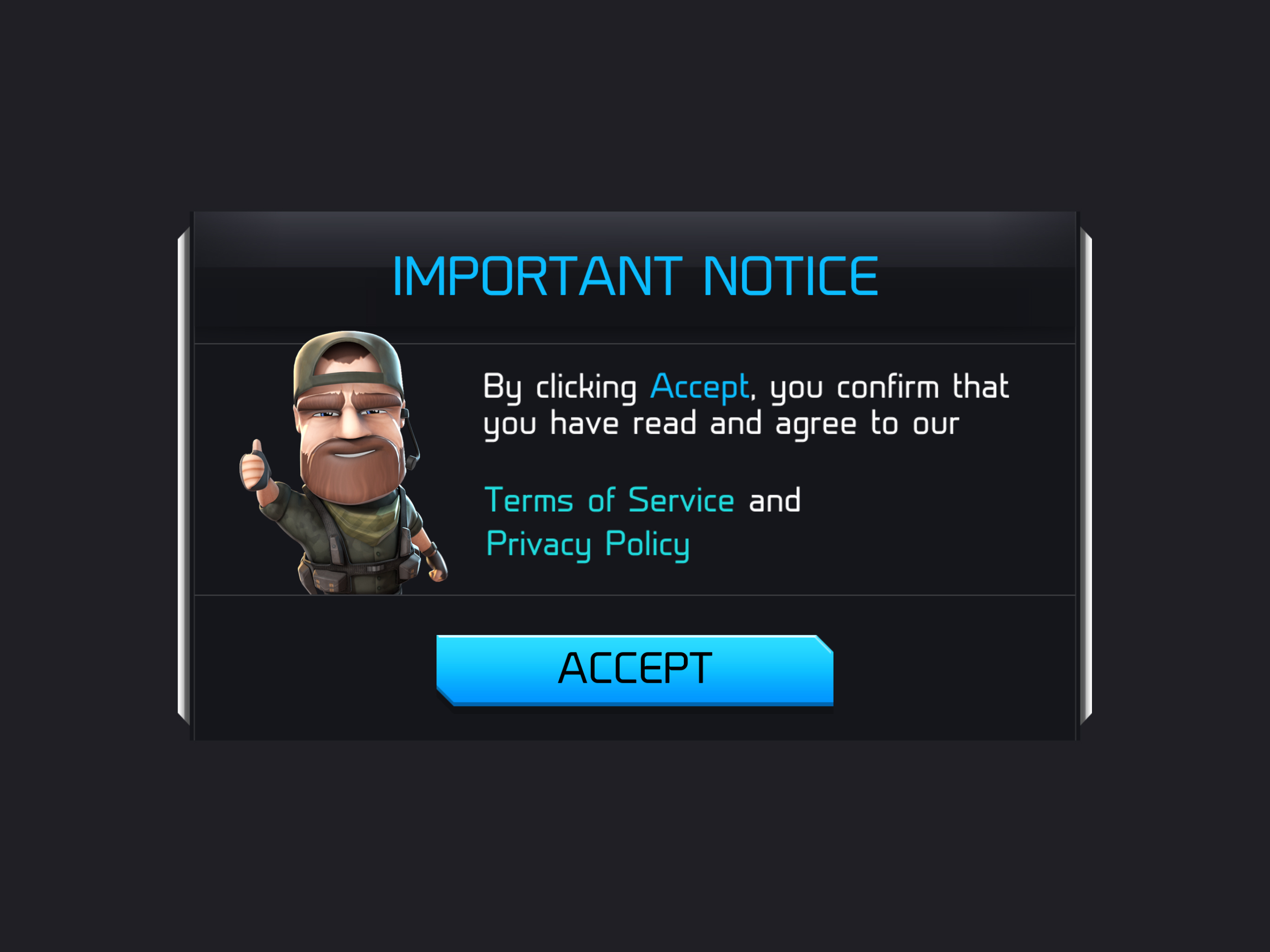 6. Tap APPLY TRANSFER CODE button which you can find on the right side of the screen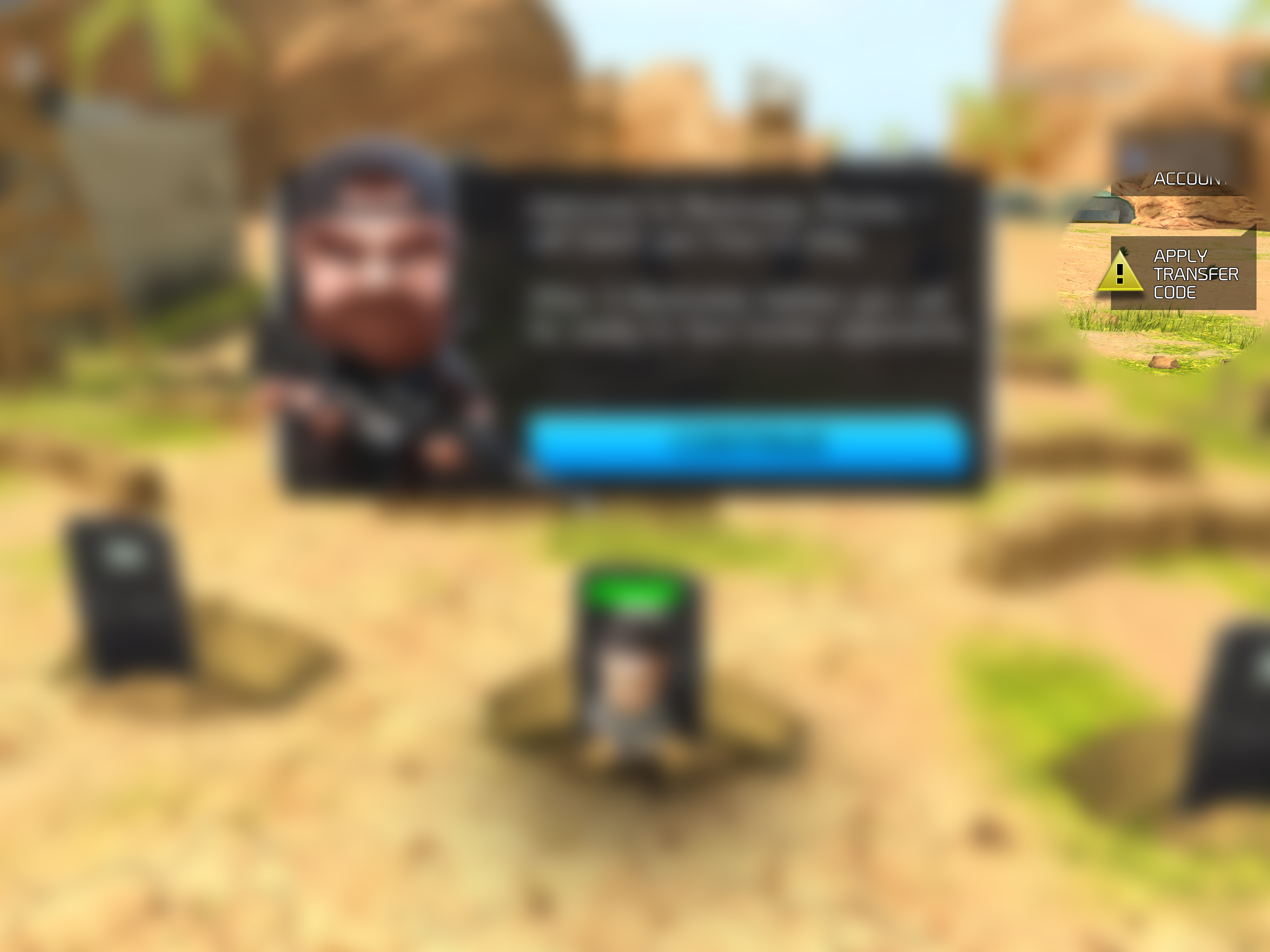 7. tap PASTE to enter your transfer password and than tap APPLY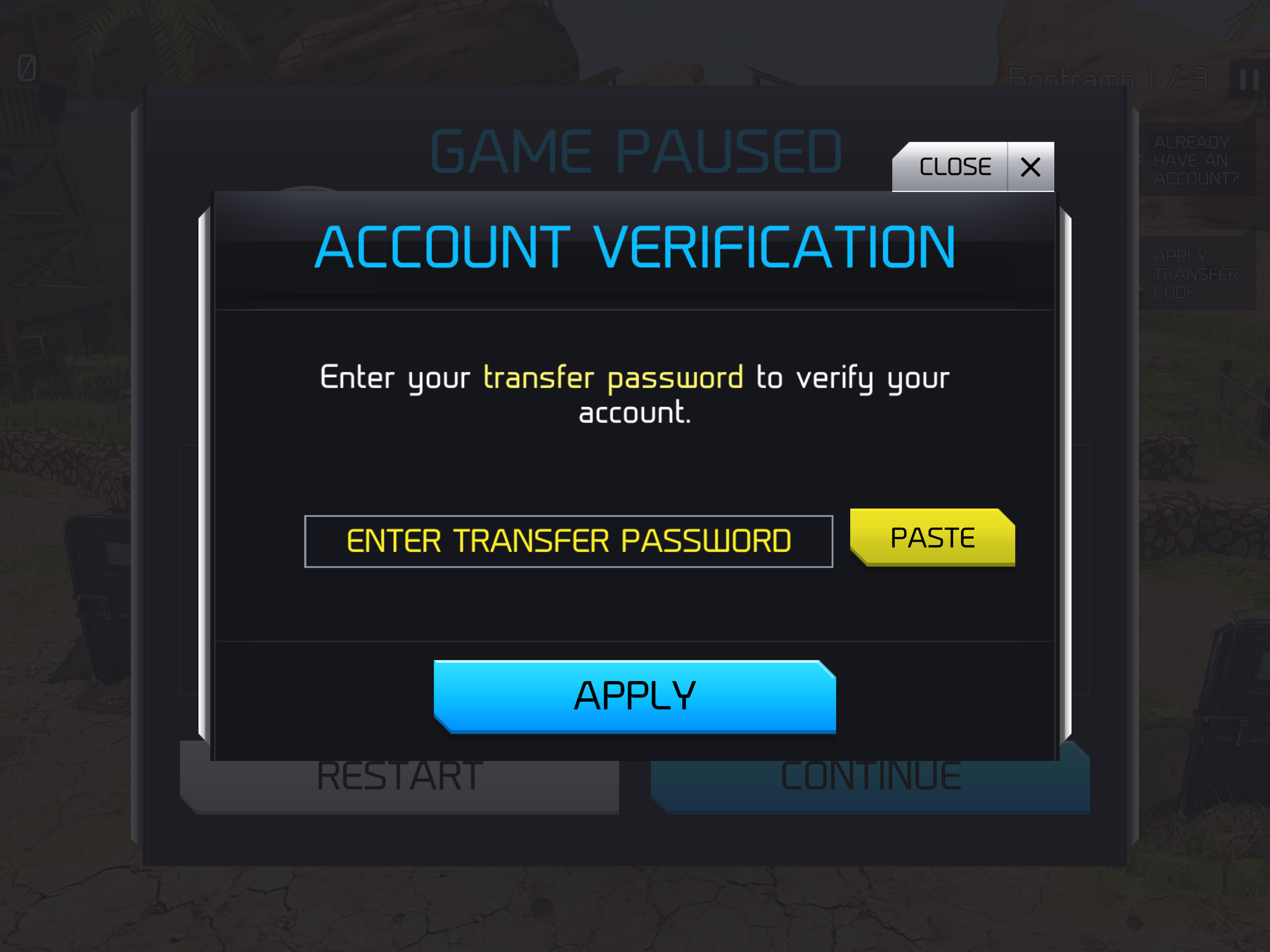 8. Your account is successfully transferred! You can CLAIM the reward


1. Launch the EA Chillingo WarFriends app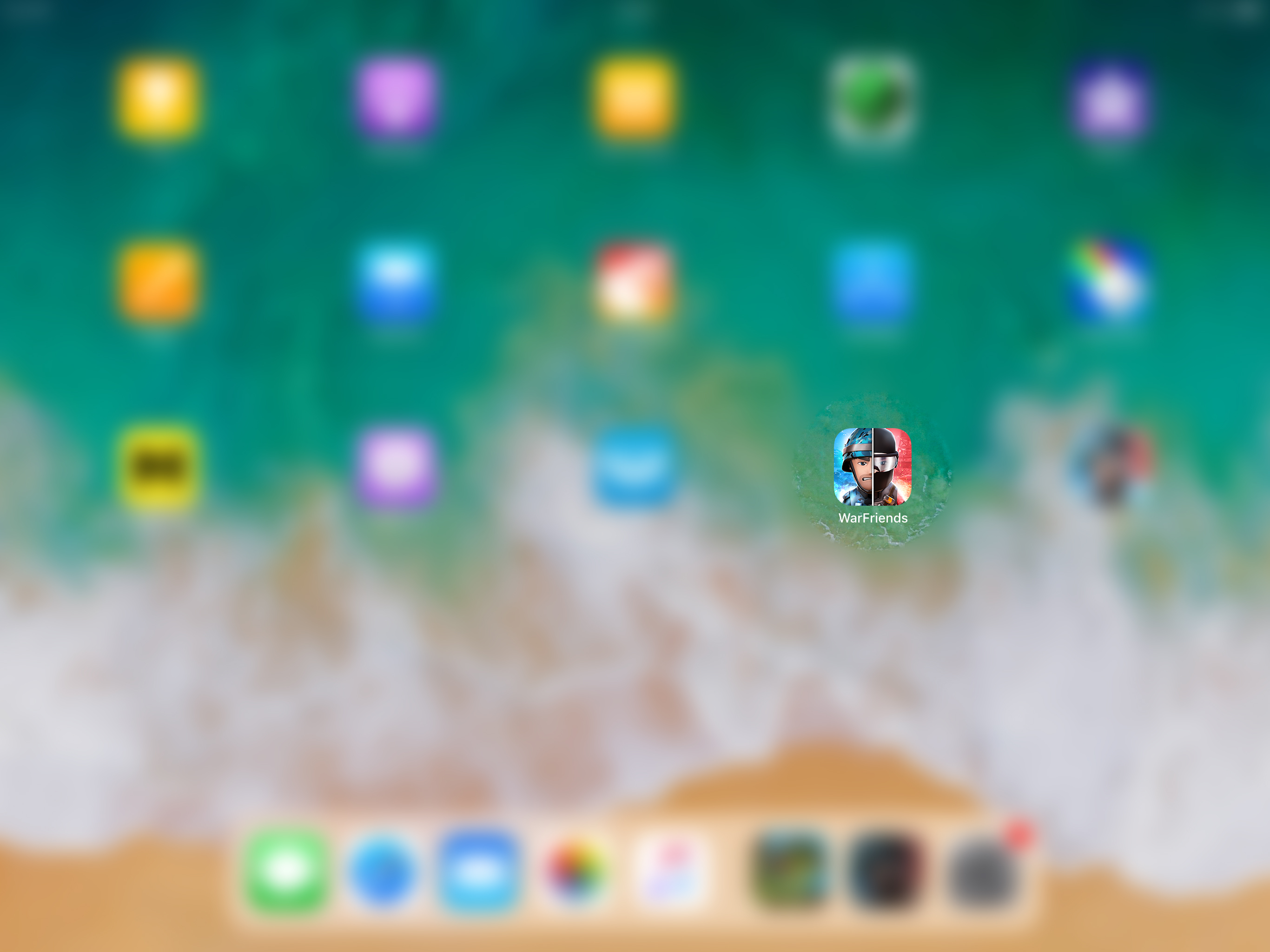 2. After opening the app you see the "important notice" screen -> check the box and agree to About Fun Terms and Privacy Policy by pushing the ACCEPT TERMS AND PRIVACY POLICY button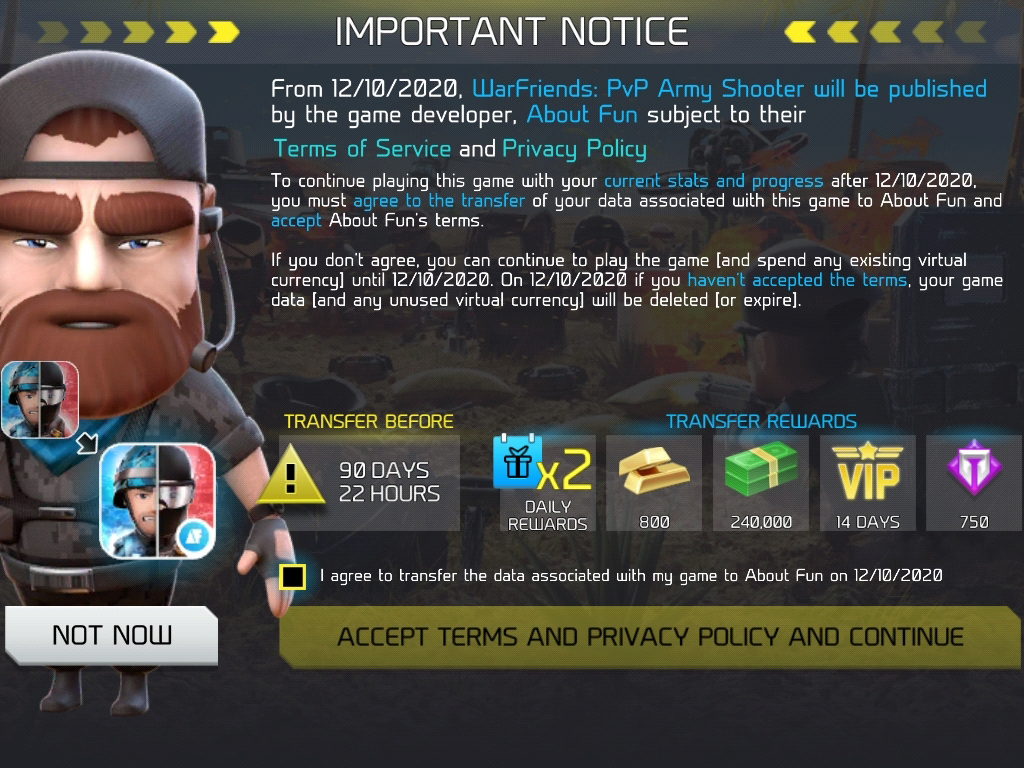 3. Your account is successfully transferred! You can CLAIM the reward